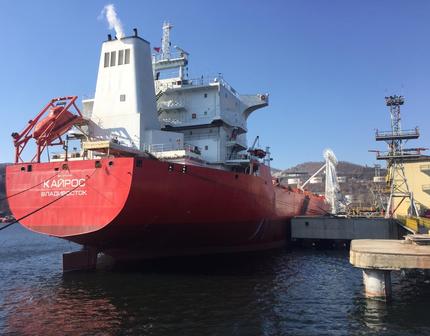 06.03.2019
SUR FERO: to calculate a seafarers wage working on a Russian-flagged ship is almost impossible
Over 100 Russian-flagged vessels were visited by the inspectors of the Far Eastern Regional Organization of the Seafarers' Union of Russia (SUR FERO) in the Port of Nakhodka in last three years. The officers highlighted that the crews couldn't voice an amount of minimum wage they received. It is almost impossible to calculate it without assistance, even if the individual contracts, which are often meet the Russian legislation, exist: payment system is complex. In addition, the system allows the unfair shipowners to scale down the amount of bonuses and to pay a pittance.
The tanker Kairos (flag of the Russian Federation) has convinced this once again. The vessel is owned by Morskoy Standart Bunker company in Petropavlovsk-Kamchatsky.
Nikolai Sukhanov, the chairman of the SUR FERO, said that according to a seaman's employment agreement, the amount of his wage is determined by the Regulations on Wages developed by the shipowner. It includes RUB3,480.10 as an official salary per month. Further the document says that the employer pays to a seafarer a salary including the bonuses and benefits in accordance with the mentioned Regulations. Also when a ship is in foreign voyage, a seafarer is paid a foreign currency instead of daily allowance. In fact, it is almost impossible to calculate a minimum wage for a seafarer working on a Russian flagged-vessel.
Read more ...