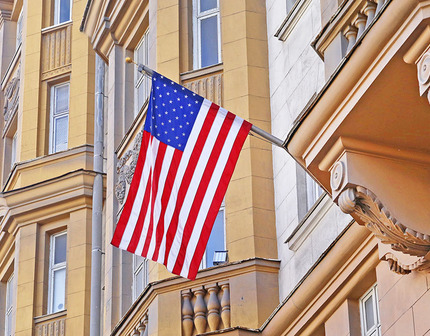 18.10.2017
Seafarers' Union of Russia and Russian Labour Confederation request to facilitate issuance of US visas to Russian seafarers
The Seafarers' Union of Russia (SUR) and the Russian Labour Confederation (KTR) sent a joint letter to Mr.Jon M.Huntsman, Jr., Ambassador of the United States of America in Russia, with a request to facilitate issuance of non-immigrant US visas to Russian seafarers.
As one knows, due to a disagreements between the USA and the Russian Federation, American visas, following the decision of the US Embassy, are issued only in the consular department of the Embassy in Moscow. The trade unions believe that this situation will not only make obtaining American visas much more difficult for seafarers who live far from Moscow but will endanger jobs for Russian seafarers in general, even though there is big demand for Russian seafarers in the international job market because they are well prepared and competent specialists.
By approximate estimation there are 100 to 150 thousand Russian seafarers working in the maritime industry. A considerable number of vessels (mostly those flying flags of convenience), where there are Russian crewmembers, visit American ports.
Without valid US visas it would be impossible to change crews in the United States. That means that for crew replacement a vessel should go to ports outside the USA which also means extra costs for shipowners. As a result, seafarers can stay on board longer which contradicts the terms of the Maritime Labour Convention (MLC) 2006 pertaining to the maximum duration of onboard service.
Since visa interviews now take place in the US Embassy in Moscow, visa processing involves additional costs as shipowners have to pay for seafarers' travel and accommodation. Taking into account all of above, this cam lead to situation when shipping companies will prefer not to employ Russian seafarers.
Read more ...